Welcome to the EUSEM 2023 Congress
Are you working in an emergency medicine environment? Then this is the congress for you!
Save the date for EUSEM 2023, 16 to 20 September in CCIB – International Barcelona Convention Centre.
The annual European Emergency Medicine Congress is organised by EUSEM for healthcare professionals working in emergency medicine. The congress attracts over 3000 Emergency Medicine specialists from around the world. There are opportunities to learn about the new developments in emergency medicine, share best practices, and network with like-minded people.
As well as didactic lectures, the congress also hosts hands-on workshops and team-led education through special events like the SIM Cup. The programme covers from pre-hospital to the emergency department. A focus will be made on groundbreaking research, we encourage research groups to present their latest practice-changing data. EUSEM supports the education and professional development of young doctors through its YEMD track programme. There are a number of sessions and specialized events for young doctors organized by the YEMD section.
As well as being a highly valued educational congress, there are many opportunities to network with peers, colleagues, and friends, to discuss new projects, to catch up on recent events, and make new friends and colleagues.
If it is your first time at the congress, you will not be disappointed. If you are regular to the congress, this is the highlight of your year!
See you in Barcelona!
Accredited Congress
Please note that EUSEM 2023 is a CME-accredited event. Participants will granted up to 24 European CME credits. This will be automatically evaluated and generated at the end of the congress together with your certificate of attendance.
Collaboration with SEMES
Each year the Congress is organised in collaboration with the National Emergency Medicine Society of the hosting country. This year it's with the Spanish Society for Emergency Medicine (SEMES).
Calling Emergency Medicine and Paramedic Teams
We are running two competitions this year. Show your skills in handling mass casualty scenarios. Register now for Euro SimCup and Paramedics Cup!
Download the EUSEM App for the latest updates on EUSEM 2023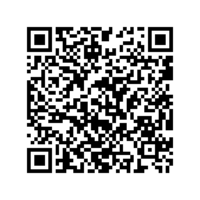 Important dates
LATE-BREAKING ABSTRACT SESSION
Monday 18 September 2023, 18:10-19:40
For Who
Let's come together and meet, teach, learn, develop and have fun in the name of EM!
Competitions